With the limited bandwidth of my Comcast network and the various services I run all competing for it, it's time to turn on some QOS services and rules on my Unifi network. We've been seeing problems with voice and video meetings that some standard QOS will hopefully remedy.
Ubiquity calls their QOS system smart queues. This can be accessed by navigating to the general settings, network, and the settings for your WAN network.

The upload and download speeds can be set automatically using a speed test through the GUI which will select about 80% of the tested speeds. You can also manually input the speeds.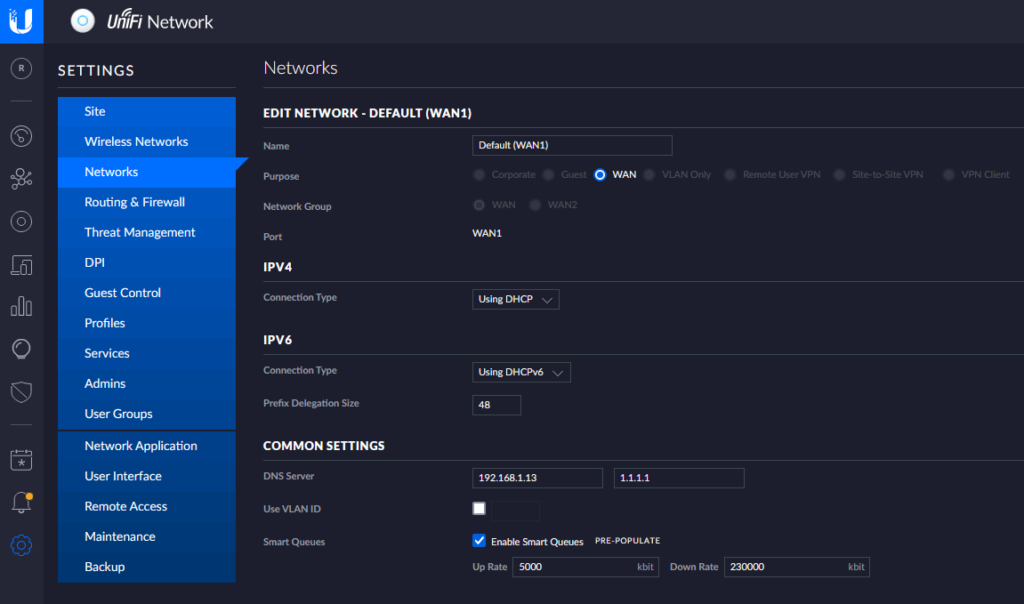 Conclusion
These seem to be working on initial use. Teams meetings are running a bit smoother already after enabling it. I may need to add more QOS rules through the command line later. The WAF is also pretty high as problems with screen sharing have dropped significantly.