While the Ortur Laser Master 2 that I picked up is advertised as a laser engraver and not a laser cutter, it can do lightweight cutting and I was intent and optimizing that capability. After performing some research, I found that air assist would be a great modification to aid in this endeavor.
The air assist system was built with 1 main goal in mind, to make cutting with the laser more efficient. This will also reduce sooting and scorching by putting out fires while cutting.
I ended up finding many systems online that I could use as a basis. I did find multiple that did not fit my needs or didn't assemble well onto my laser, some were too thick around the outside of the diode and some had offshoots 90 degrees apart. These offshoots would run into the sides of my laser and cause problems when homing it. These are just some of the things to look out for.
Hitting the frame of the laser while homing
Hitting the frame of the laser at the end points
Hitting the shaft collars on the y axis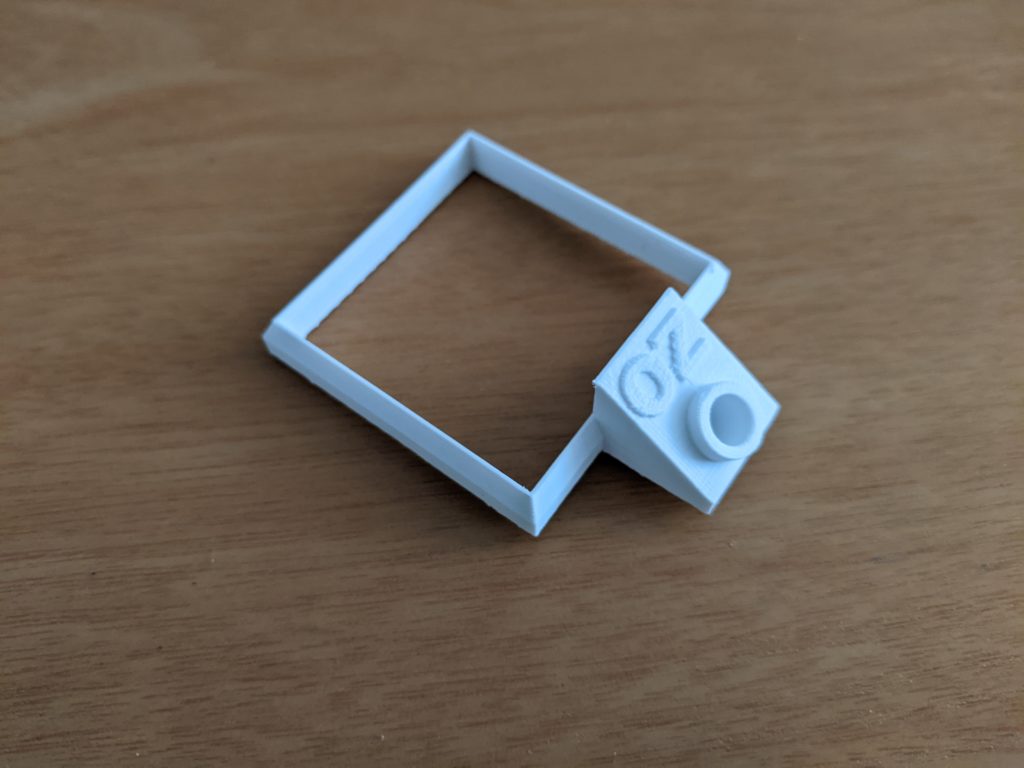 The one I ended upon using was made by DIY3dTech. They have made multiple different systems for air assist for the Ortur laser, however one of them was certainly above the rest. The version with an adjustable nozzle fit my needs best. Below are all of the components that went into it:
For screws I used the usual assorted parts bin of discarded screws as my source. Along side those I pulled out some screws for rack cage nuts to use.
To attach the tubing to the compressor, I slid the tubing tightly over the fitness ball inflation tip and it seemed to stay in place. I assembled all the parts and initially ran it with no cutting of the tubing. The pressure coming out of the nozzle was strong and I had no reason to trim the tubing to length yet. I tried running the unit for a while and it didn't take long for the tube to pop off and prove to me that I needed a bit more pressure to hold the tube in place.
I ended up sanding down the fitness ball inflation tip with a dremel tool so that the silicone tubing could go over it tightly and be zip tied to the minor lip on it. This seemed to work well and the second test lasted much longer and instead ended in setting off a fire alarm.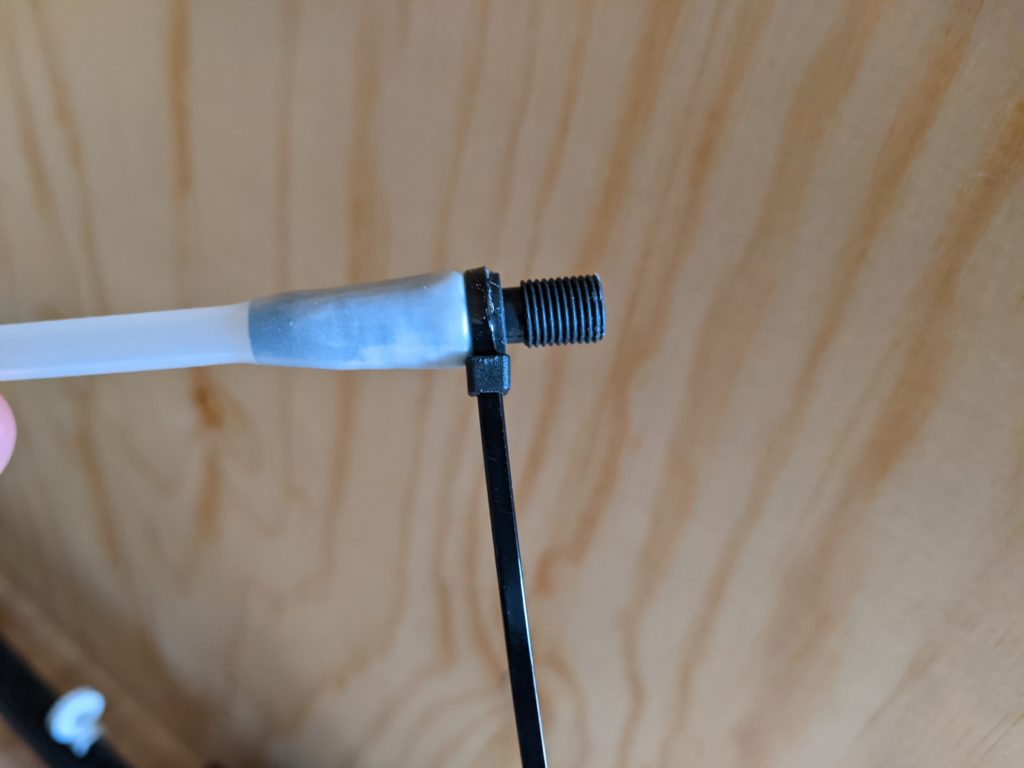 Overall this was a success in getting the air assist going and it works well on the Ortur laser. It is mounted solidly to the laser module and the screw can be turned by hand to adjust the angle and length of the air assist tube.